Once upon a time, as a bible thumper, I felt it was my duty to save the world. I'd been told Jesus was waiting on me to save people for him so I tried to convert people and remake them into my own image.
One of my converts—er victims, had a little girl who loved to come to church with us and I thought it was my God-given duty to go to their house wake them up, make coffee for the mom, give the child a shower, fix her hair and then drive them to church. I also had them over for lunch every week followed by a Bible study.

The problem was this mother often left me to babysit for free while she went in search for a quick lay and drugs. As a matter of fact, she often left her child with me the night before possibly so she didn't have to go to church with us.

No matter how much I encouraged her, she took what I gave her and ran off to find whatever she was seeking. I hate to say how disappointed I was in her, but that isn't the point. God had given her a free choice and it was not within my jurisdiction to control her. And I am ashamed to say that back then, I didn't know God's love for myself, so I wasn't able to be loving to her when she failed to live up to my expectations.
One day I told her we church people all loved her and hoped she could get her act together. She yelled back, "What's love got to do with it?"
Stunned, I wasn't sure how to answer because some part of me knew she was right. I was basically trying to fix her when my own life needed help. Sometimes Christians focus on other people so they can feel better about themselves. Sometimes parents and spouses focus on their loved ones so they can feel better about themselves. The truth is, as long as my making you better gives me a boost in my self-esteem, that isn't love.

The word love has been used and mutilated and misrepresented in our society. We say we love tacos, sugar cookies, and the ocean, but how many of us actually think before we say these words to another human being? And what do we mean when we say it?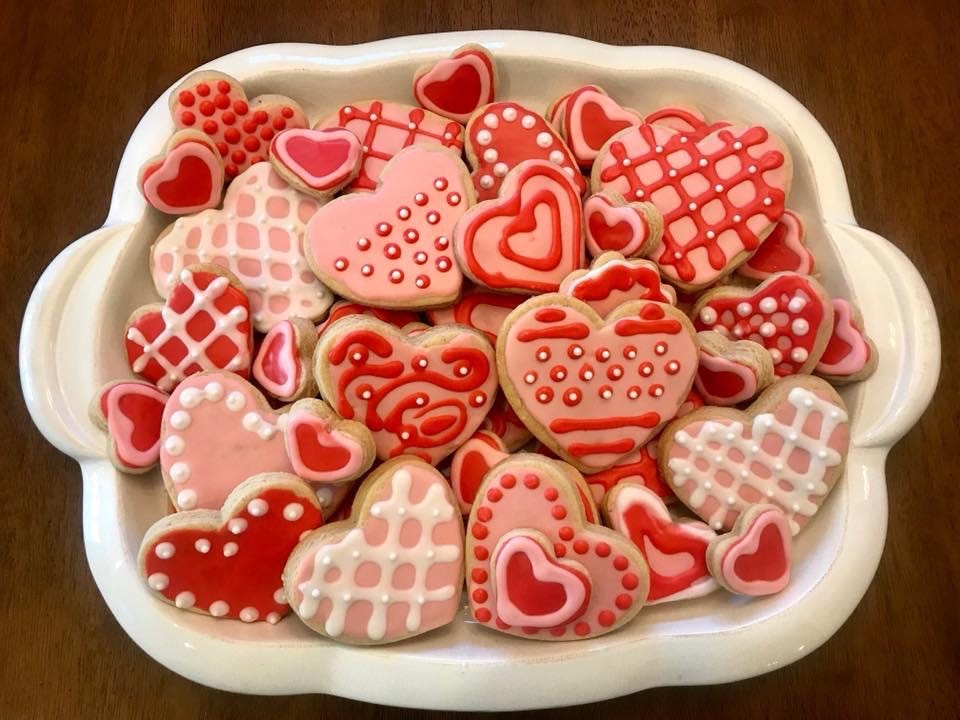 As a result of narcissistic people, many people will be alone on Valentine's Day or at least looking for non-romantic partners to hang out with or a bottle of wine and indulgent amounts of chocolate to stuff down those lonely feelings.
If you are one of them, I hope you can realize you aren't alone—that there are millions of lonely people on this planet. Some are physically alone while others are just as lonely sitting beside an abuser. And for many, the love they are told is there is more like fixing or a controlling addiction.

Perhaps it's time to reclaim the love day for self-love. All mutual love begins with self-love. We have nothing to contribute to another person's life until we know ourselves enough to realize what we have to offer.

When was the last time you wrote poetry to yourself?

Took a bubble bath by yourself?

Read a book by yourself?

Went out to eat by yourself?

Visited a garden, art gallery or museum by yourself?

Went to a concert by yourself?

While it's true we can enjoy these experiences with other people, we can also enjoy them as an individual. Sometimes we find deeper self-knowledge when we are alone. It's not a shame to be single or alone.

It's not weird to go out alone and discover new things that you can bring other people to enjoy with you on a later date. Think of your single dates as dates to get to know yourself and prepare yourself to share with others in the future.

Do you want to meet the love of your life?
Look in the mirror.
-Byron Katie


If you're dealing with a breakup, or single, or feeling alone in any way, let's turn V day into Validate Yourself Day!

Why not? Take some time to give yourself a hand for being a survivor. Take time to recognize your gifts and talents and sense of humor. You are worthy of love and light and joy and peace. Make time to celebrate your dreams and hopes and give yourself a hand for getting through life this far. You are an amazing survivor!
I wish I could give you each a cookie, but what I can offer a give away of my book, Chasing Eden. If you'd like to be added to the drawing post a comment here and I will be glad to mail the winner a free book. Tell us what you are doing to get to know yourself and take care of yourself this week.

---
I now see how owning our story and loving ourselves through that process is the bravest thing that we will ever do. -Brené Brown


And while you're getting to know yourself better, here are a few articles about relationships—

Unfriend That Troll and Stop Giving Narcissistic People Access to Your Life

How to Avoid Falling in Love With a Narcissist and Skip the Heartache

How to Stop Missing the Narcissist and Get Your Mojo Back
The Importance of Preserving Your Own Happiness
How to Keep Your Relationship Alive

Also, has anyone read The Book Woman of Troublesome Creek? Next time we will discuss this book.

I got a little behind with the sickness and then my mom breaking her hip, but I'm getting back into the swing of things here)

Thanks for being patient friends!

Happy Validate Yourself Day!

Much love sent your way,

Cherilyn